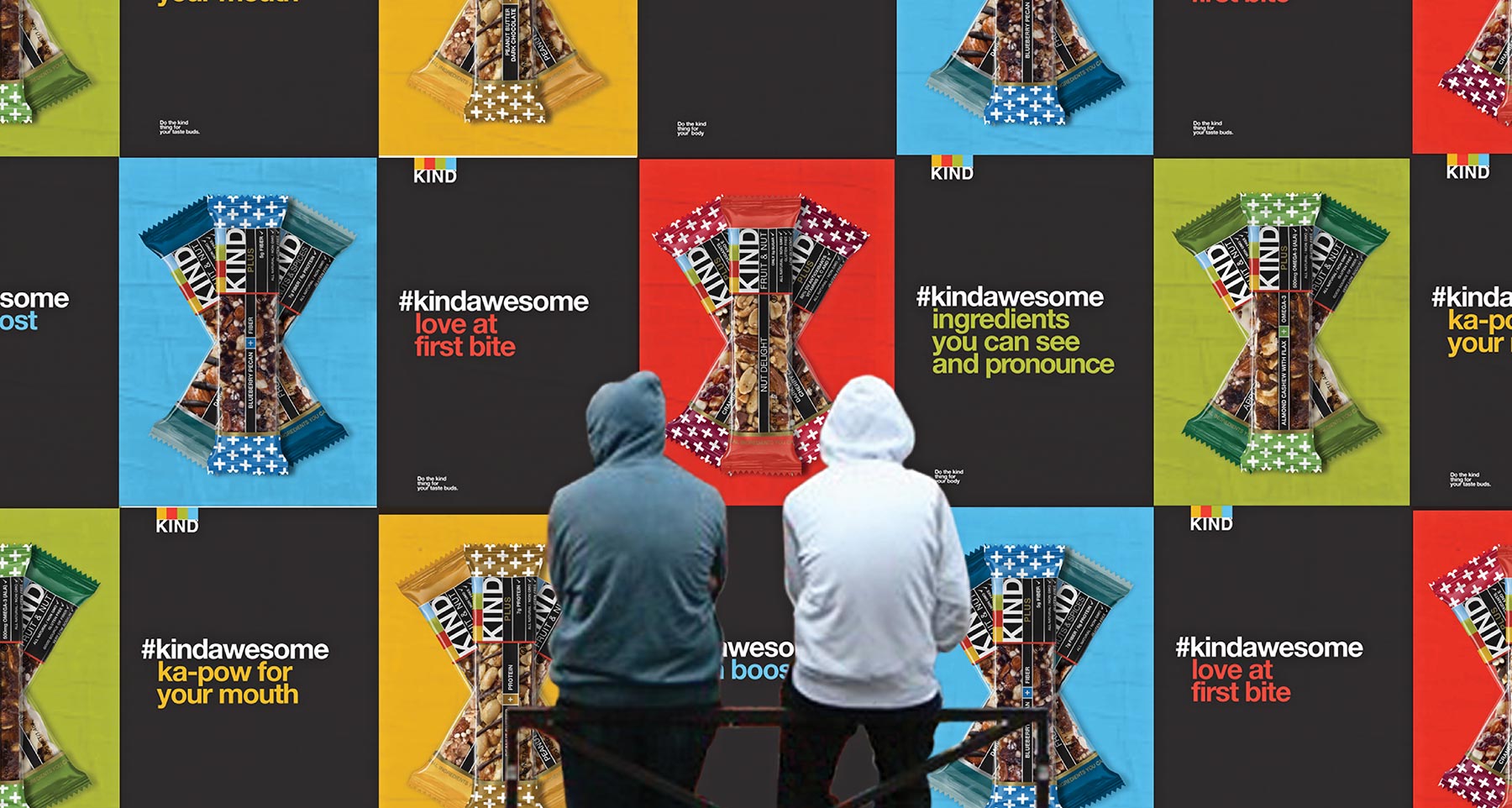 When Kind Snacks came to us, they had a terrific product but very little recognition as a lifestyle brand. We leveraged their existing logo, color and copywriting with a bold new visual system and a newly refined tone of voice, refreshing their marketing collateral from logo to product photography to website. Kind's brand and marketing refresh contributed to the doubling of their business, from $200M to $400M.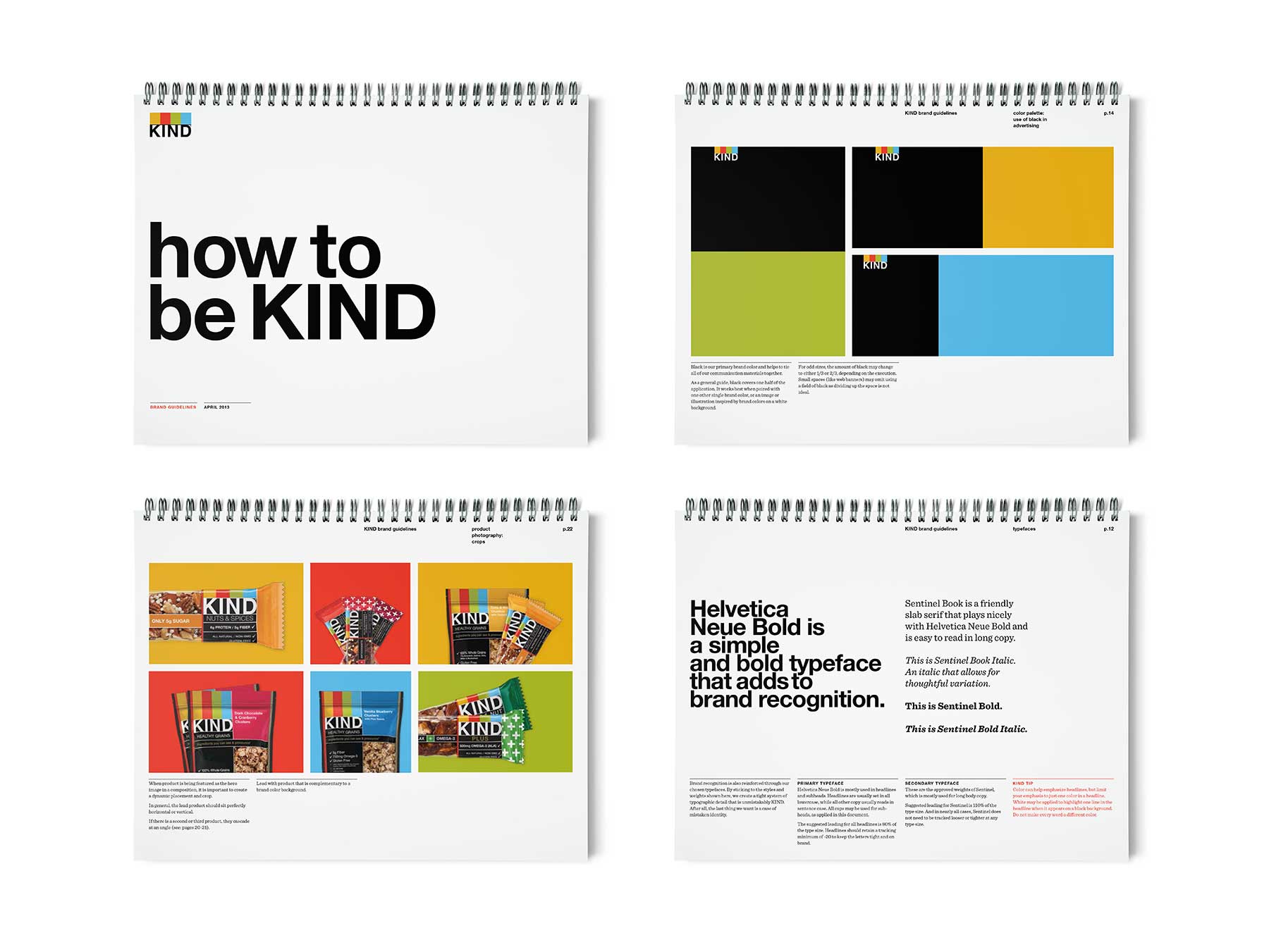 A Bold New Look
We generated a cohesive approach to marketing materials from collateral to web design and activations by focusing on three key branding elements:
1) strong, consistent product photo art direction
2) bold and edited type treatment
3) the use of black + three Kind colors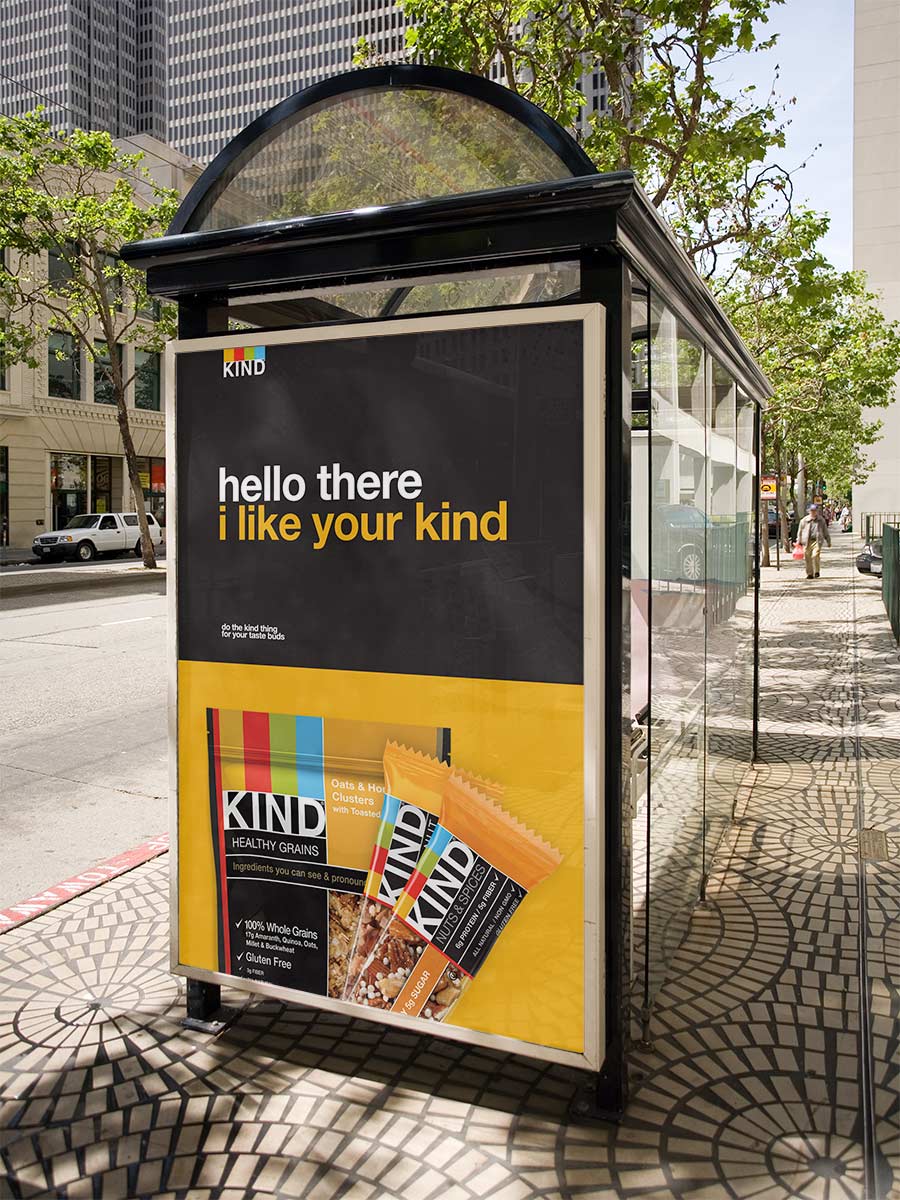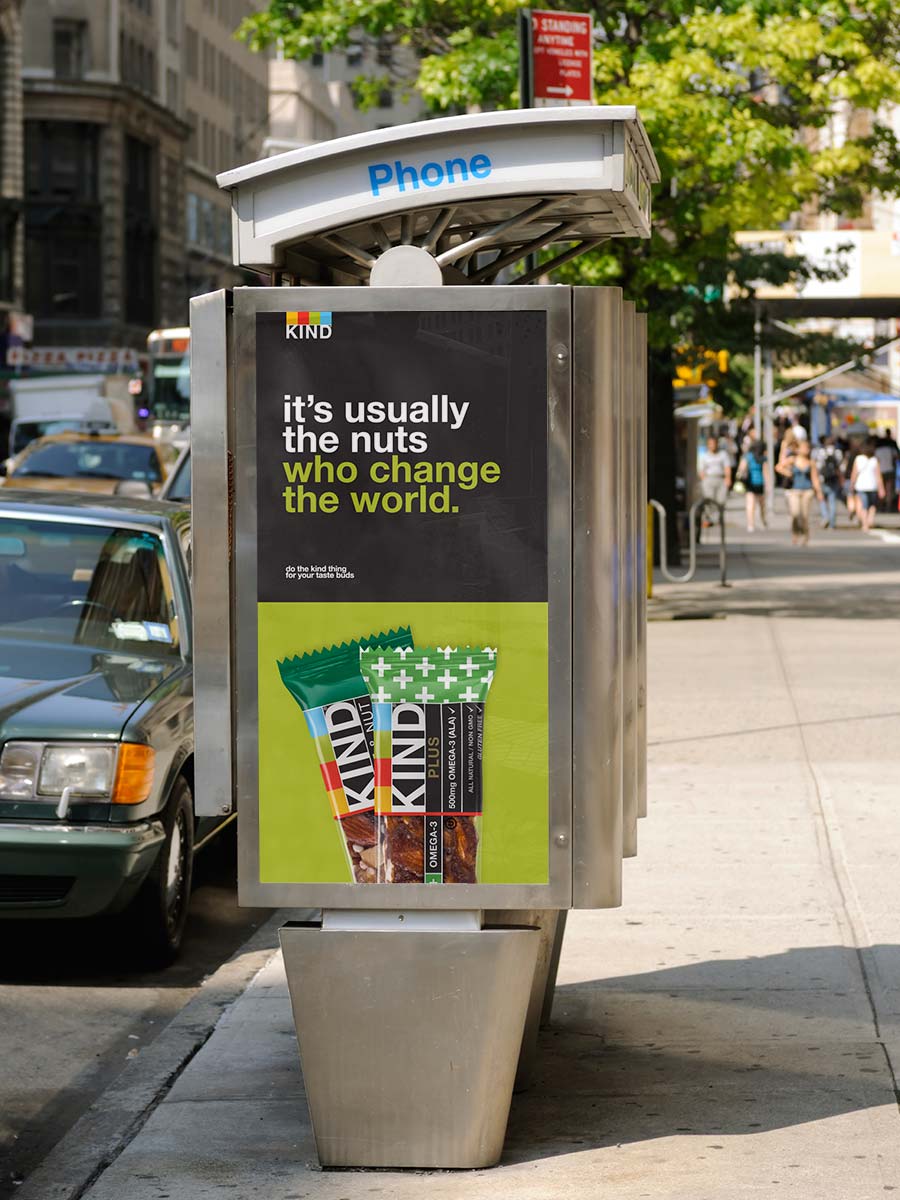 A Winning Personality
Fun, accessibly copy in tandem with strong product photography was critical to the Kind brand refresh. We created evergreen copy and copy guidelines to keep Kind's voice consistently fun, witty, and accessible.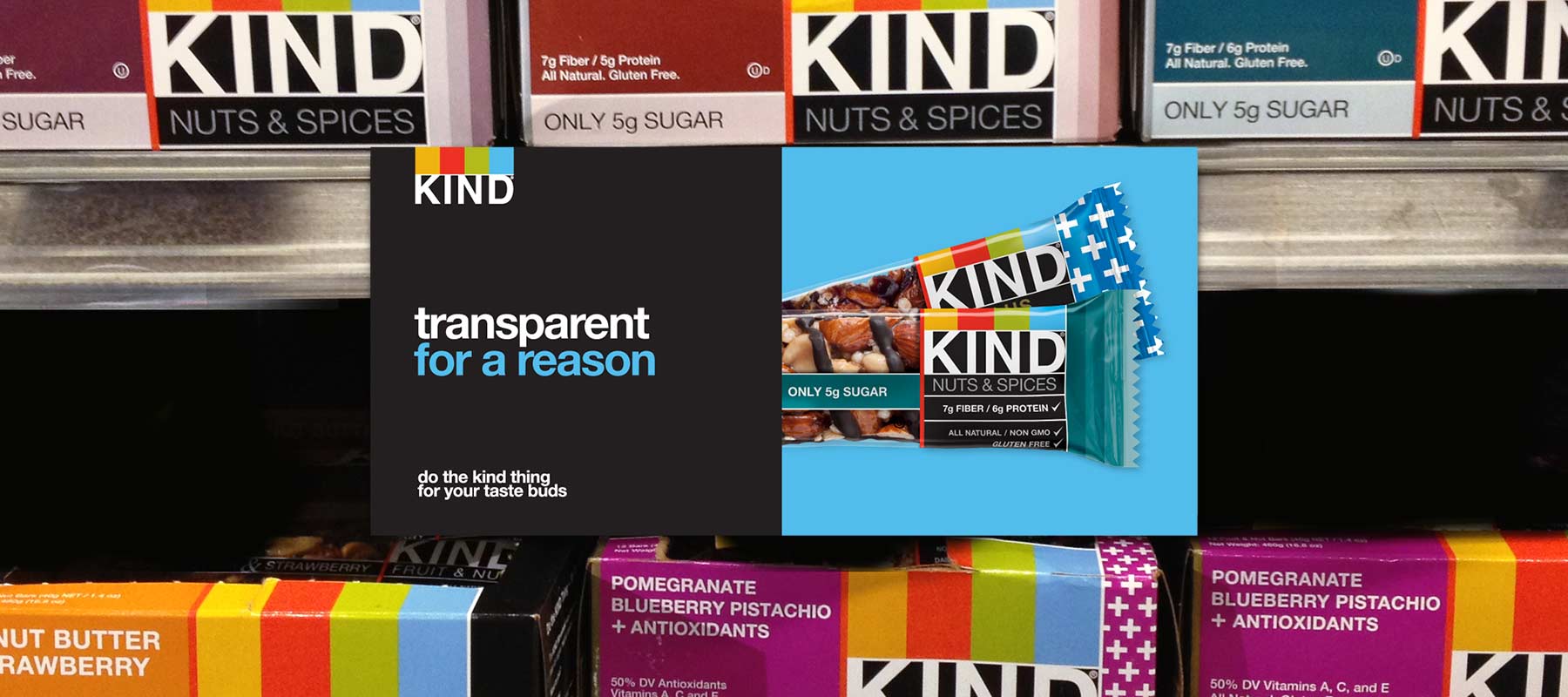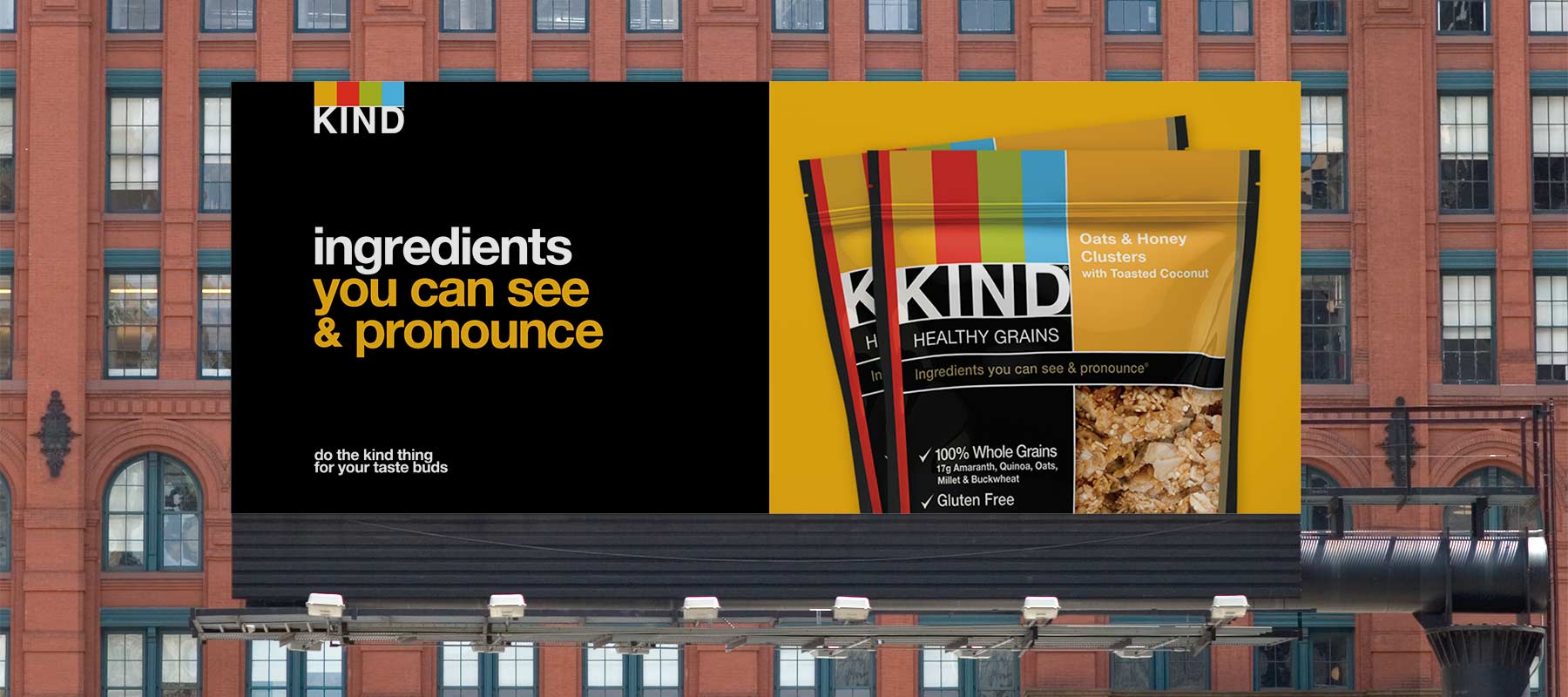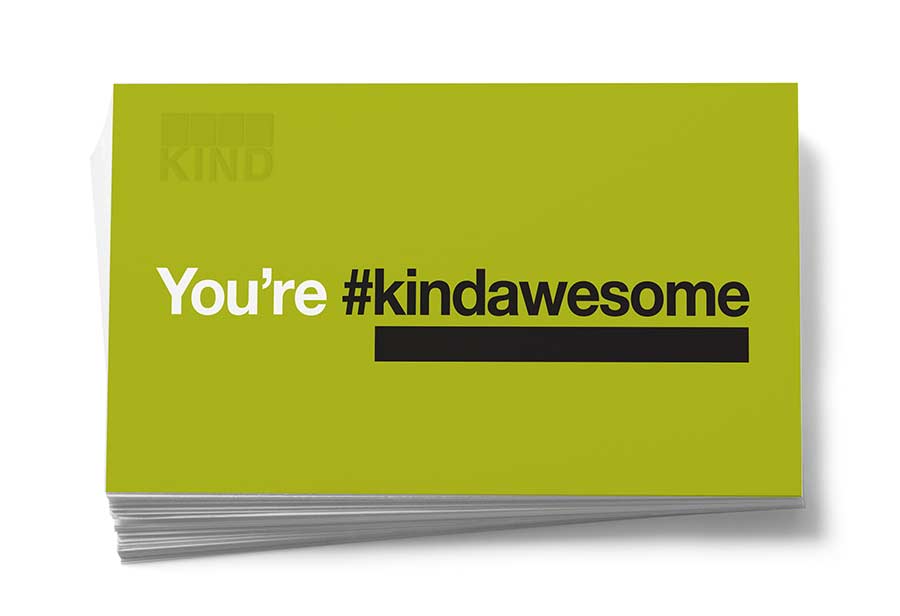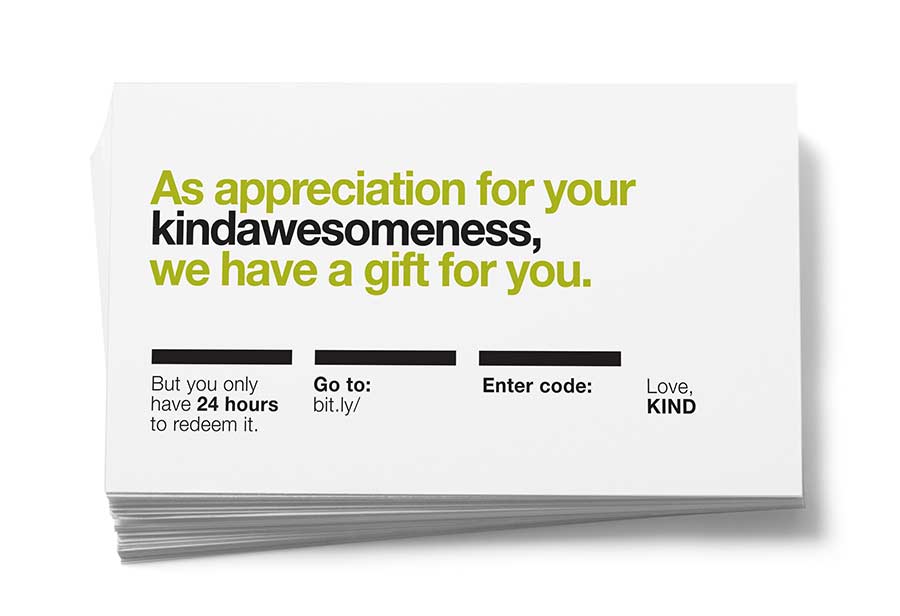 #kindawesome Campaign
We created the positive, youthful #kindawesome campaign to associate all things awesome with the Kind name. From Instagram to Twitter to Facebook, the hashtag is a powerful way for Kind and its fans to engage with one another and keep the brand top of mind in consumers. The #kindawesome hashtag has been shared over 20,000, and the #kindawesome Flower Wall touched over 2 million people throughout its tour of the United States.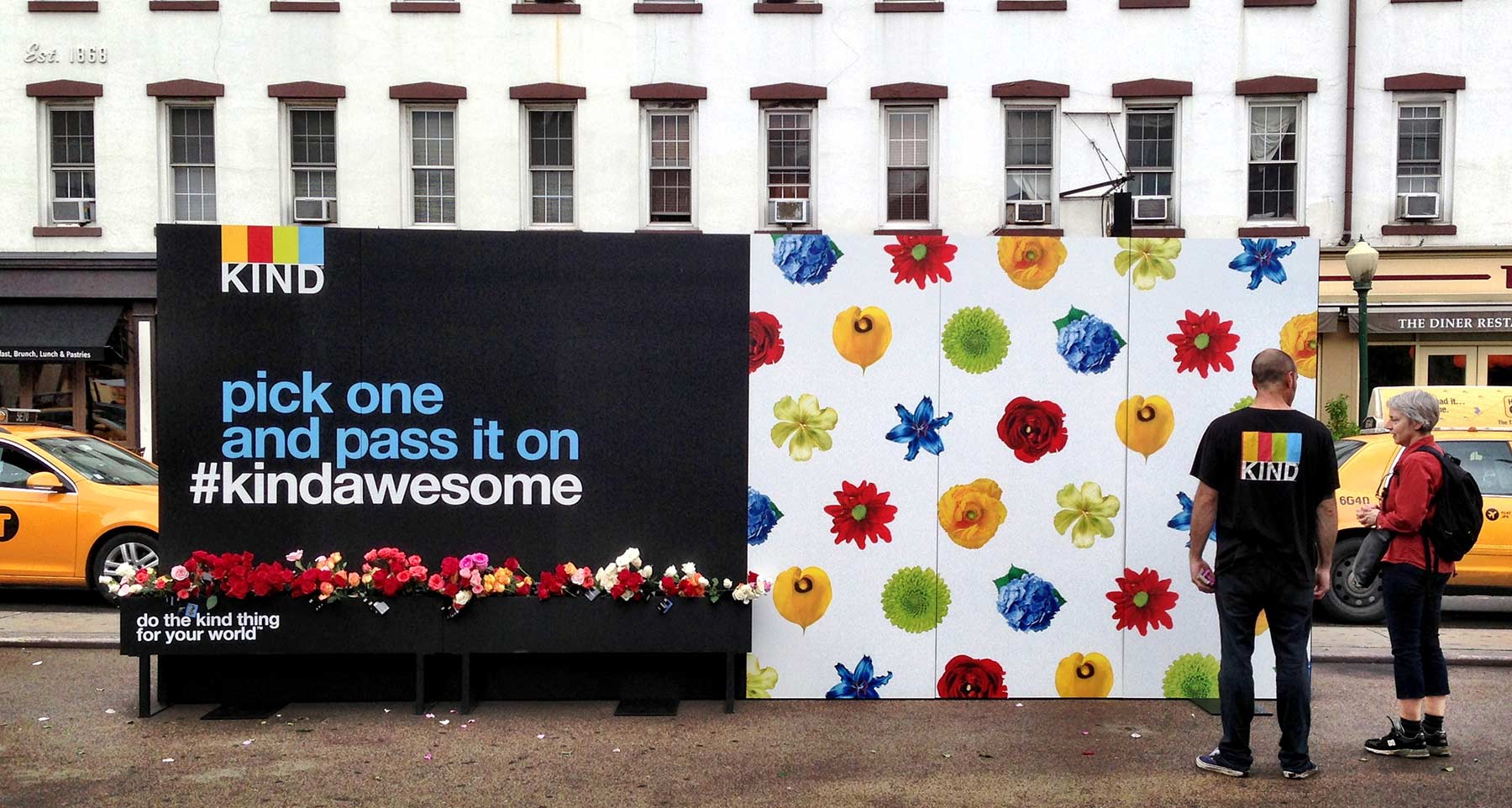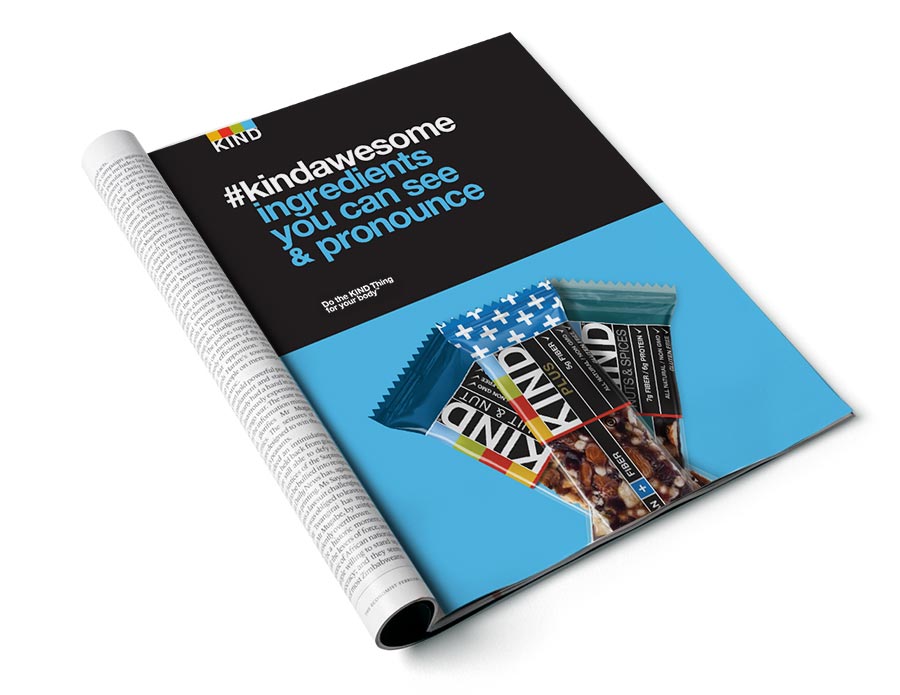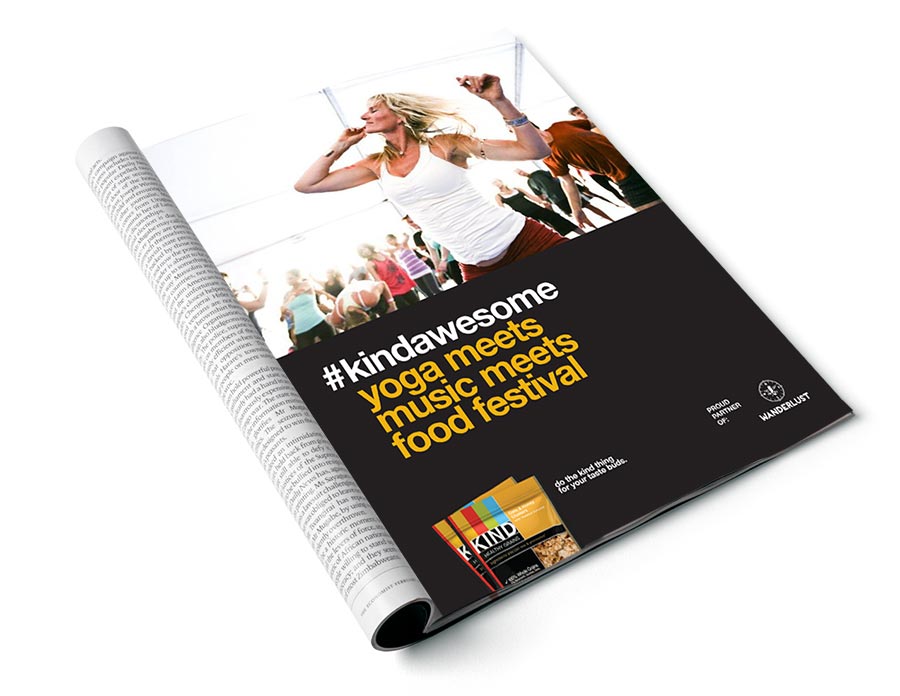 Website Strategy and Design
Kind cares about the whole being: being Kind to your tastebuds, to your body, and to the world. To allow Kind to engage in this lifestyle content, we redesigned their website. The new Kind Movement section includes a guest-curated blog and an aggregated, user-generated #kindawesome wall featuring content from all social media feeds tagged with the hashtag #kindawesome. The Kind Causes funding initiative offers a funding platform for #kindawesome ideas to transform the world.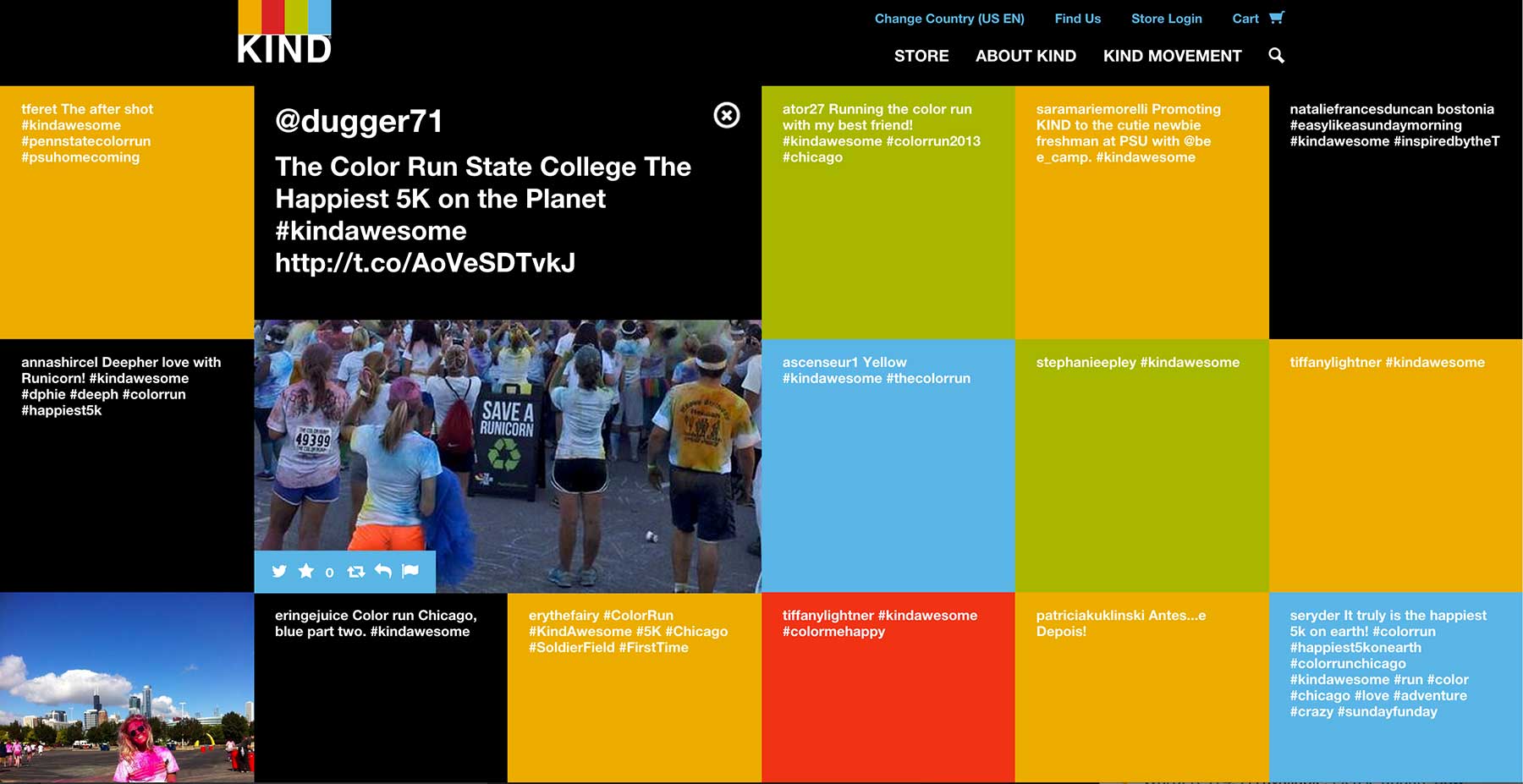 Public Kind Announcements
The Kind PKAs feature fascinating people doing #kindawesome things around the world. Our inaugural video featured John Rose, a surfer and activist working to rebuild the Hurricane Sandy coastline with his non-profit Waves 4 Water.
Creative Directors: John Lee, Jiae Kim
Producer: EMEHT
Copywriters: Dan Morales, Joel Barnard, Alena Cason, Madwell
Designers: Nicholas Skyles, Melissa Jun, Jiae Kim, John Lee
Site Design and Programming: Madwell