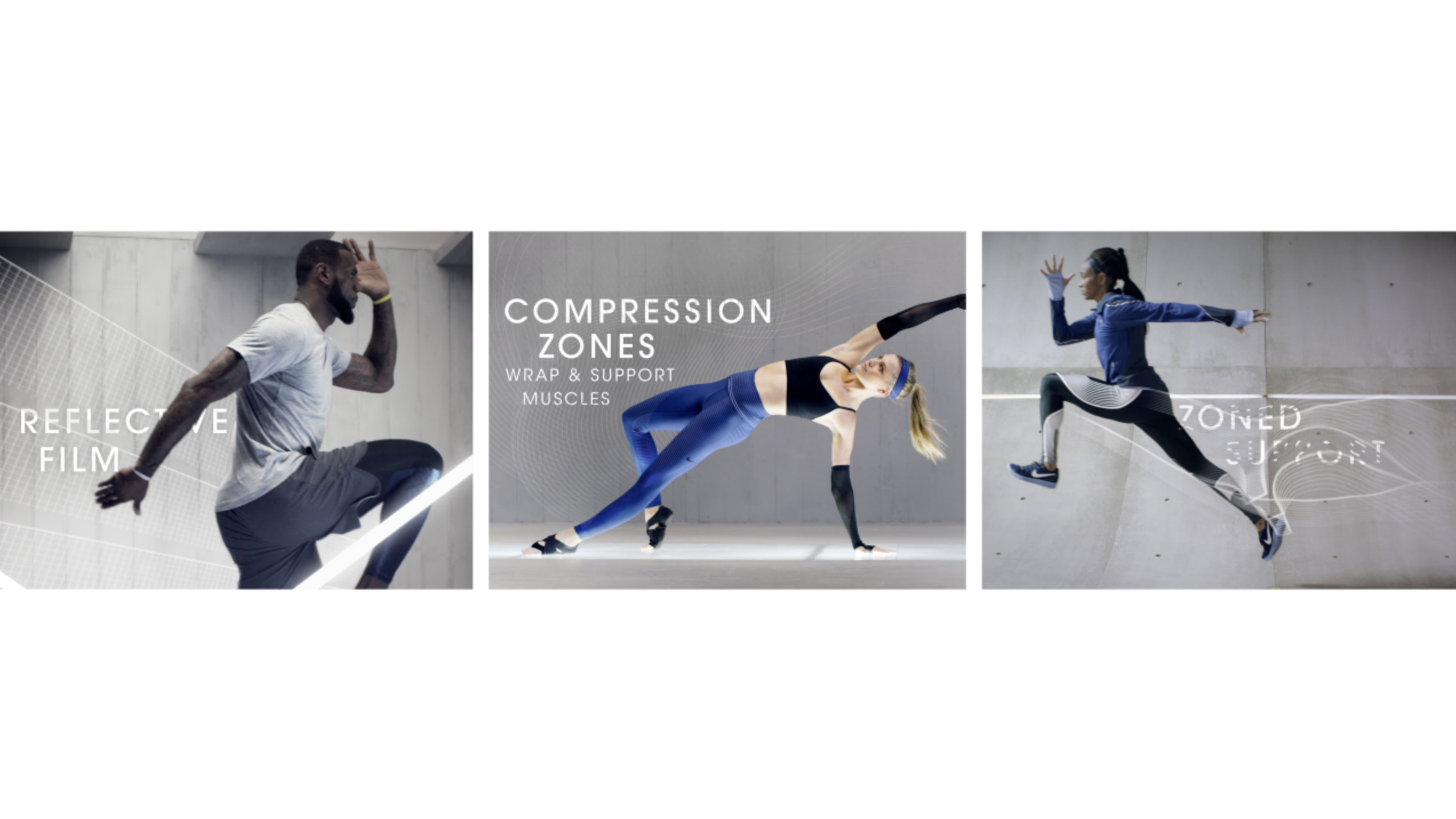 LeBron James. English Gardner. Genie Bouchard. Each of these elite athletes requires gear that adapts to their distinctive bodies in motion. Nike responds by creating performance tights that address specific mobility, regulate body temperature and adapt to moisture-management needs of running and training.  
We were challenged with taking Nike's complex innovations and explaining it to consumers in a quick read. In response, we created videos and "moving stills" that succinctly communicate Nike's product innovations in a simple, elegant way.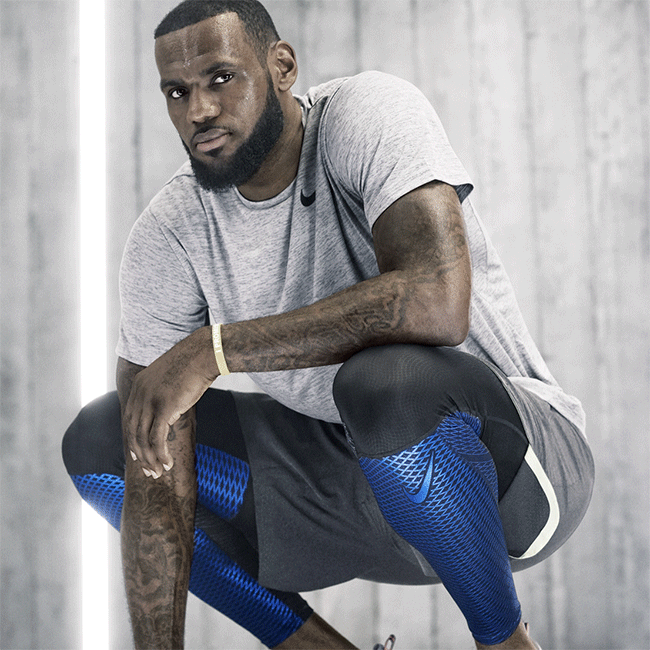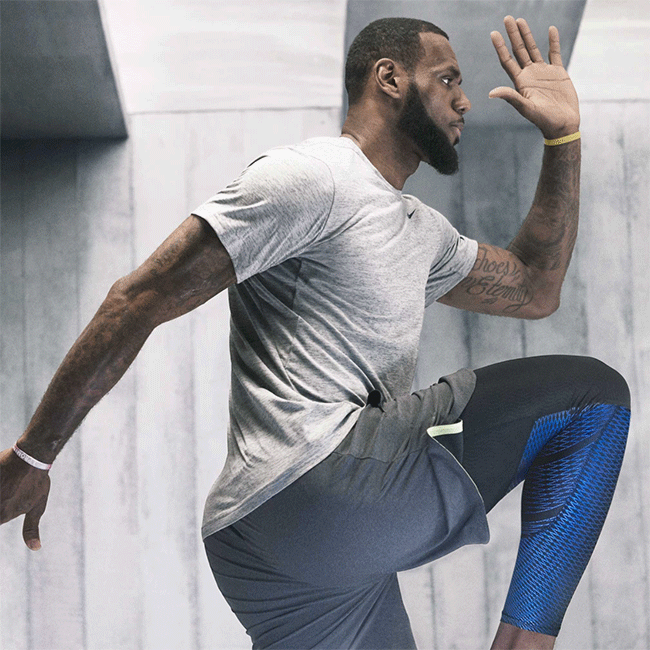 Keeping It Cool
Lebron James employs a dynamic, year-round indoor and outdoor training, which includes yoga, running, biking and weightlifting. This range of activities is best served by tights with a second skin-like fit that minimize external conditions such as heat. A breakthrough combination of zoned venting and reflective, metallic material reflects the sun and releases heat.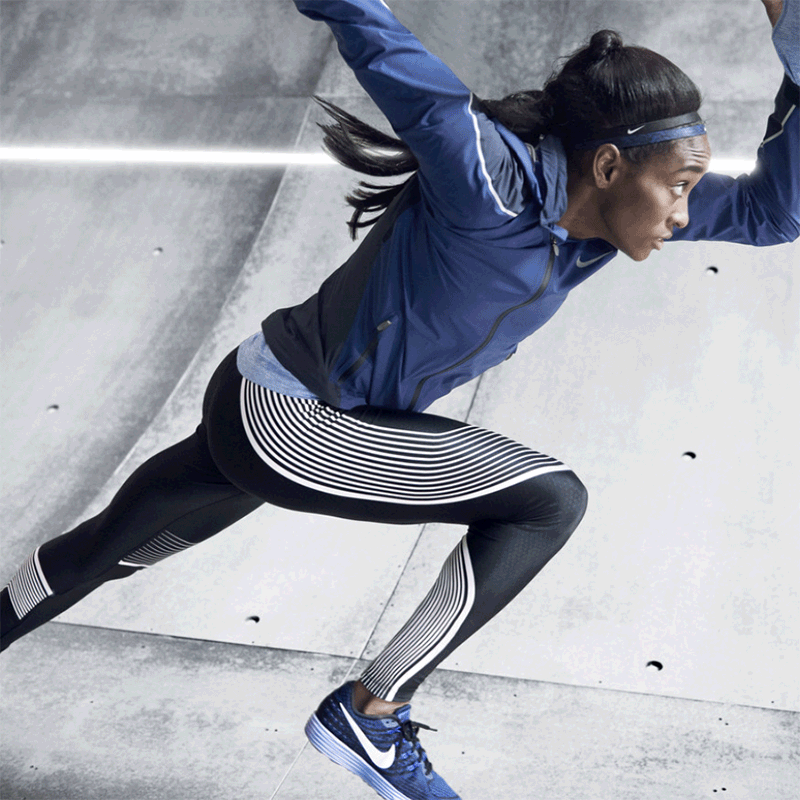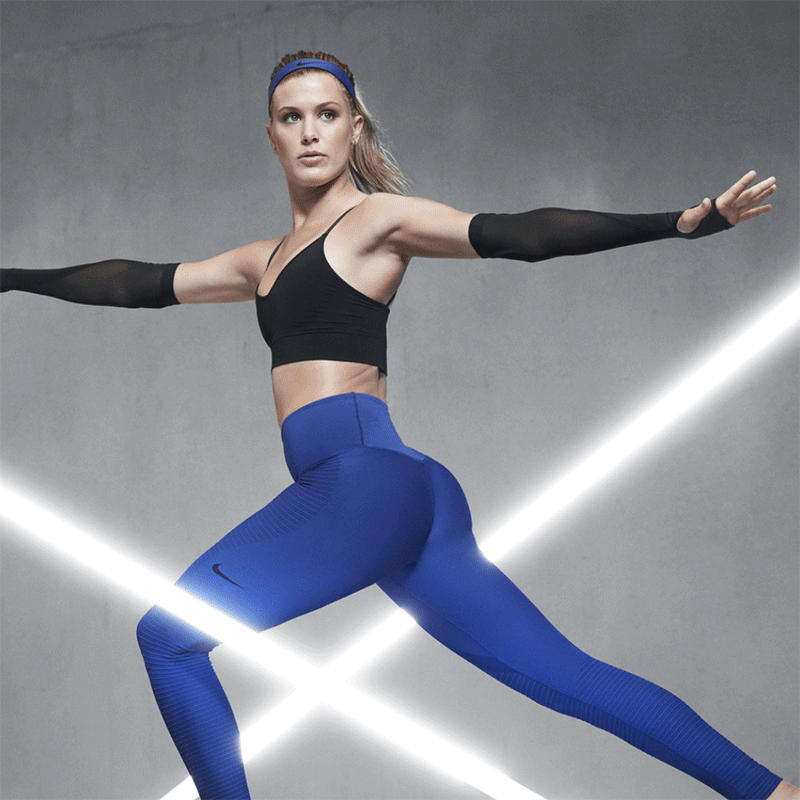 Compression Provides Muscle Support
A full-time training schedule keeps runner English Gardner on the track all week, which means she relies on her tights to help stabilize sore muscles and aid recovery. Enhanced compression along the hip, thigh, calf and Achilles tendon (marked by screen-printed graphic racing lines) boost muscle control and support.
Tennis pro Genie Bouchard's vigorous training routine maximizes the six core training moves: push, pull, lunge, squat, bend and rotate. Nike's training tight moves with the natural motion of a woman's body, wraps and defines muscle movement and promotes a sense of fluid control.
Creative Director: Jiae Kim, John Lee
Video Animation: Toby & Pete
Moving Stills Animation: John Stanch
Copy: Dana Kurtin