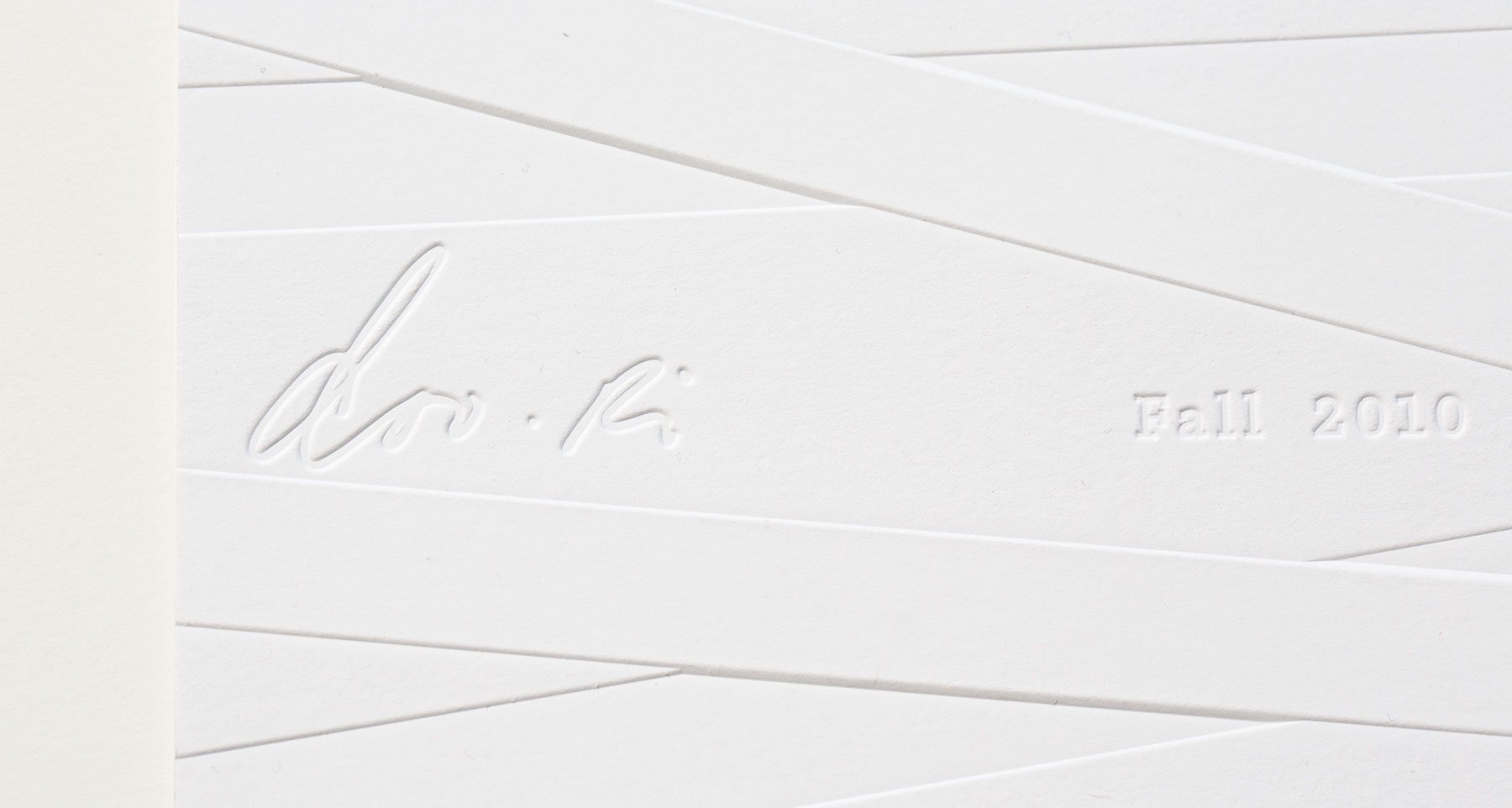 Doo.Ri's show invites needed to echo the masterful draping and sophisticated, experimental spirit of her clothing. Inspired by pieces from Doo.Ri's collections, we pared down the visual language, creating designs produced in small batches using non-traditional print techniques.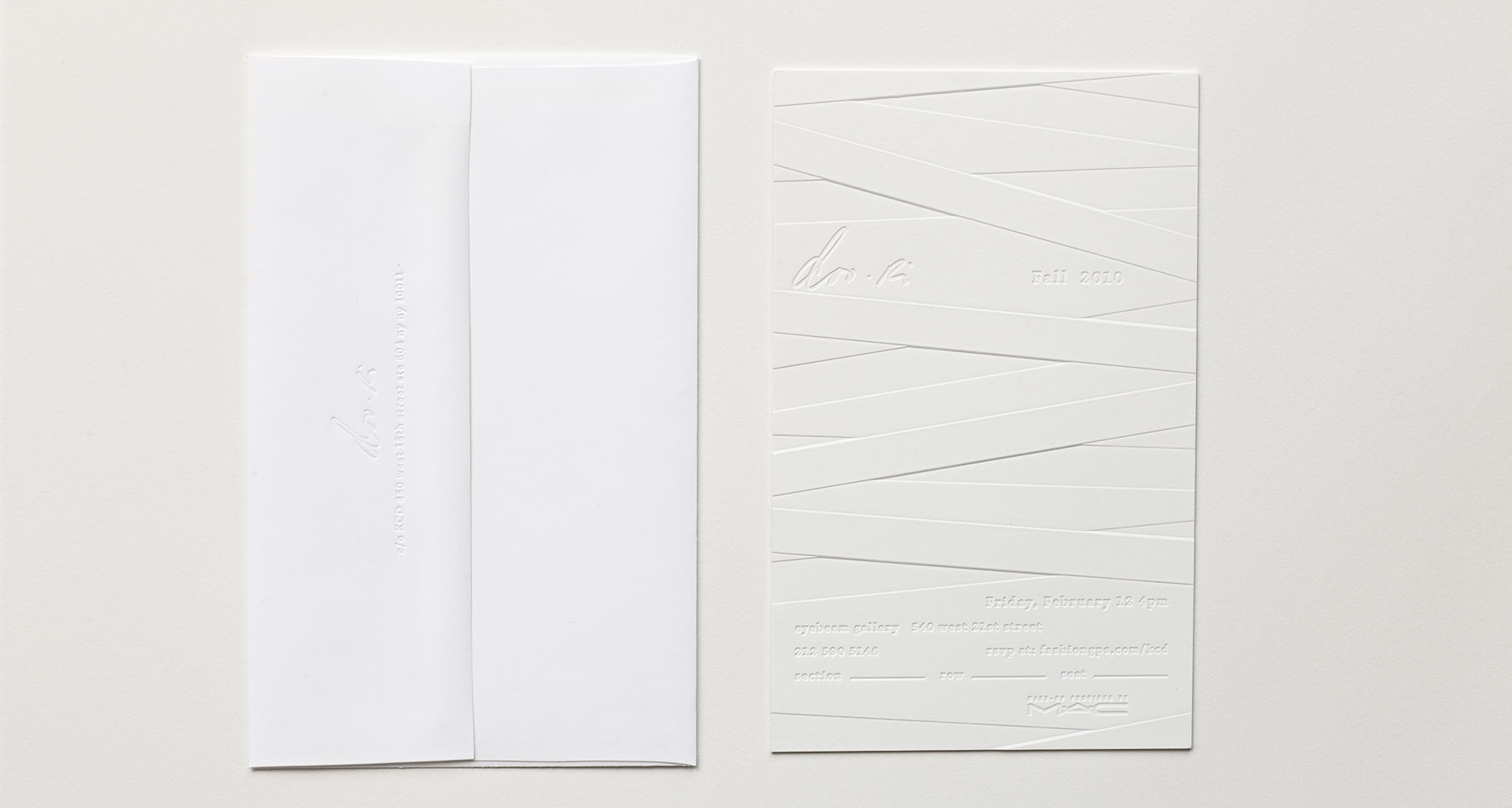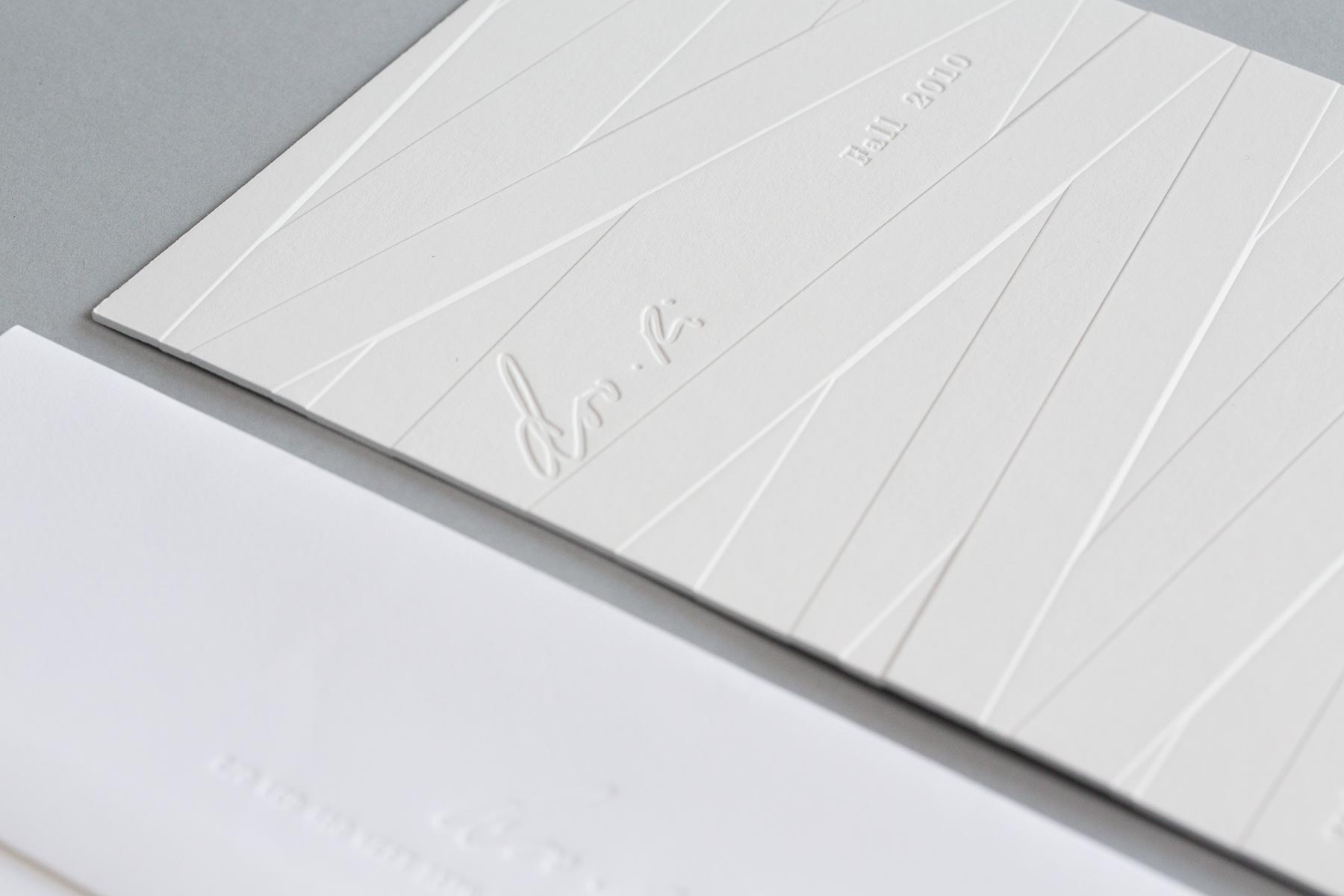 Printing Without Ink
Our self-imposed design parameter was to print without any ink, resulting on a set of white-on-white pieces that highlight the materiality of paper with complex hand-made debossing, laser cutting, and screen printing for a surprising tactile effect.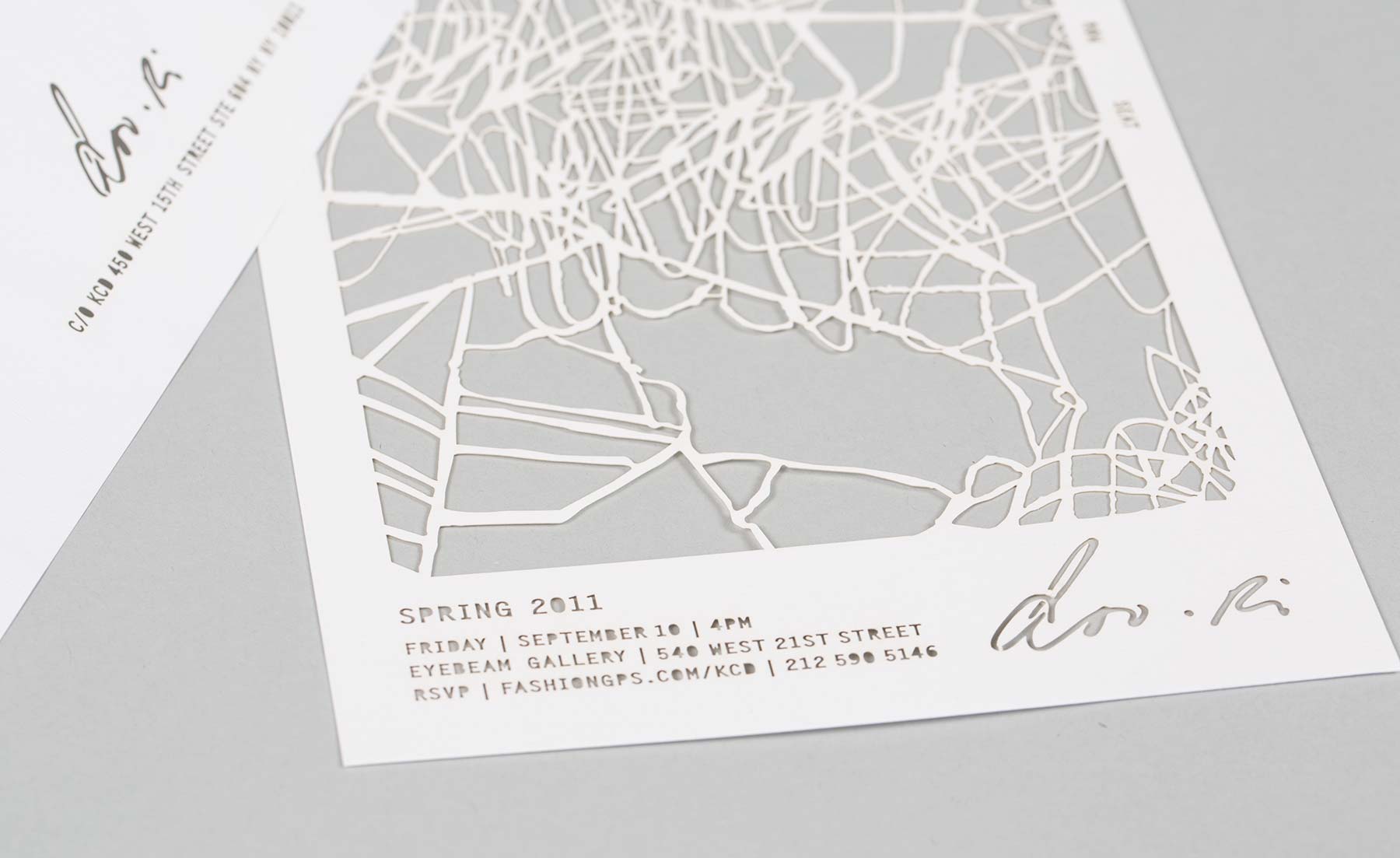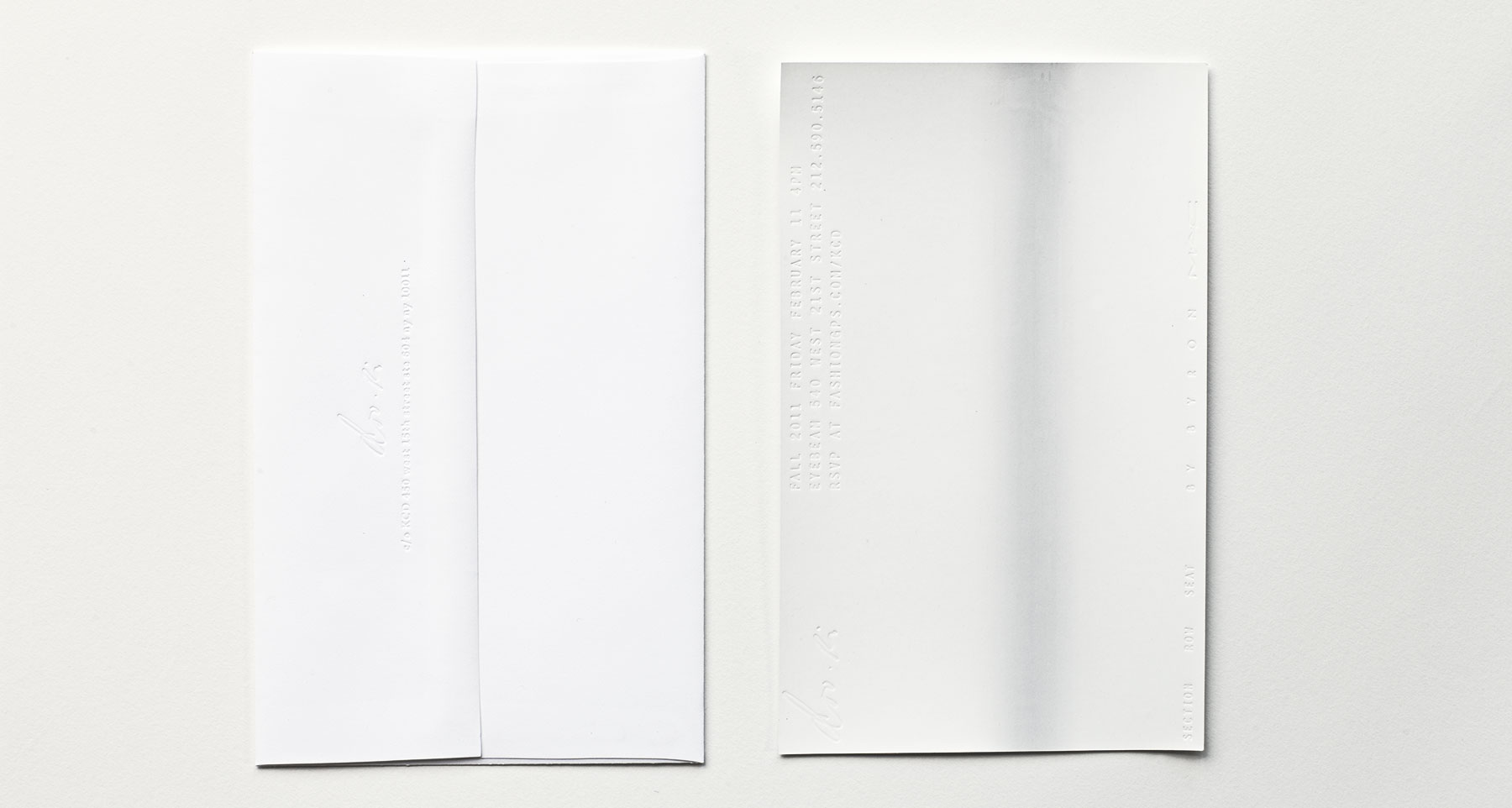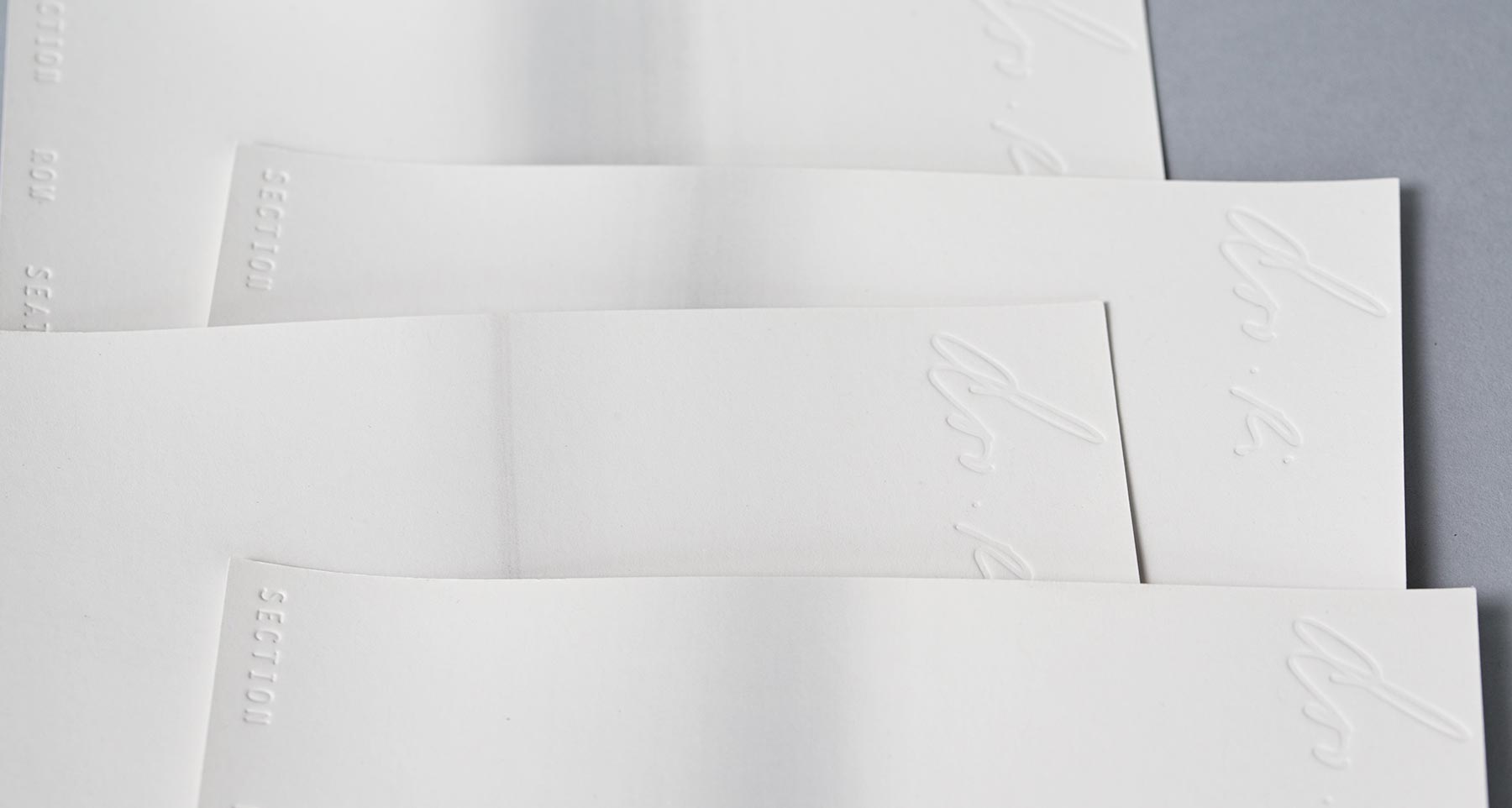 Creative Directors: Jiae Kim, John Lee
Designers: Jiae Kim, John Lee, Eunah Kim, Eric Ku